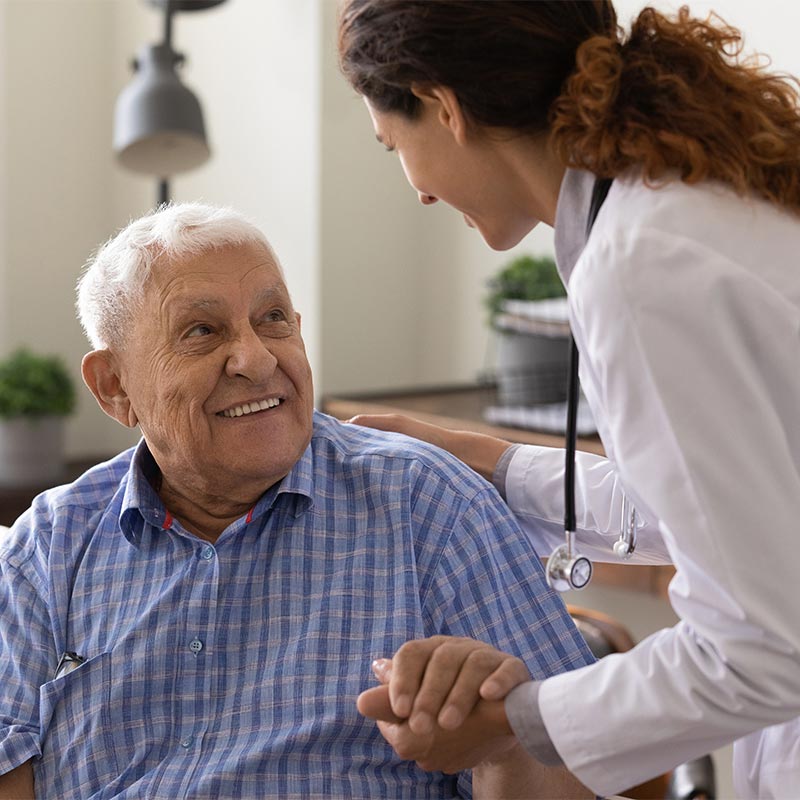 GuideStar Eldercare is actively changing the paradigm for long-term care, particularly clinical approaches and outcomes for patients with dementia. Learn more about our leadership in the long-term care industry.
Collaboration
GuideStar Eldercare is collaborating with the Indiana Department of Public Health in the Antipsychotic Stewardship program announced Oct. 27, 2022. The goal is to explore options to support a reduction in the unnecessary use of antipsychotic medications for LTC residents in skilled nursing facilities.
Presentations & Publications
GuideStar Eldercare poster session, AAIC, August 2022: Interdisciplinary Antipsychotic Stewardship Between Operator and Neurobehavioral Consultant
Interviews
Daniel Heiser, Psy. D., Senior Vice President, Behavioral Health, spoke about increased indications of anxiety and depression among nursing home residents and the gap in behavioral health services. Skilled Nursing News, Aug. 24, 2022
Dr. Steven Posar, as featured on "Advancements", the TV Series.
Research, Advocacy, & Education
The Steven L. Posar M.D., Eldercare Foundation was created to provide a research and advocacy platform to help transform the eldercare and skilled nursing space.