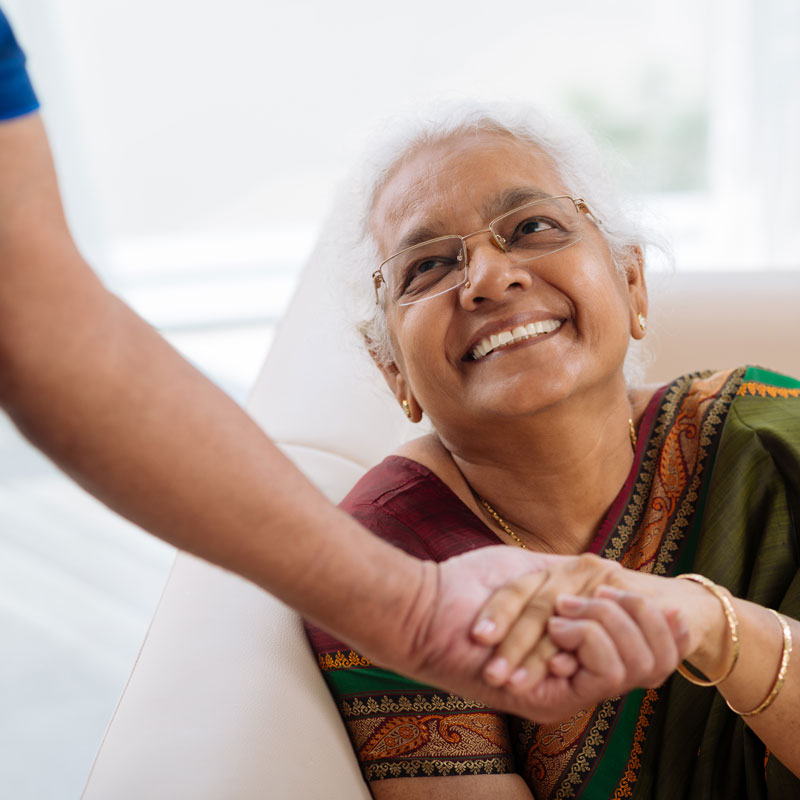 Easing suffering while actively promoting patient safety, functionality, and dignity
GuideStar Eldercare is the premier provider of integrated psychiatric, neurological, medical, geriatric, and psychological healthcare to adult and elderly patients with neurological and/or behavioral illness in long-term care. For your adult and elderly patients with cognitive impairment, dementia, behavioral concerns, psychiatric conditions, or any range of neurobehavioral disorders, our compassionate staff work on-site with each facility's nursing staff to provide an unparalleled continuum of care. Through rigorous clinical care protocols and exceptional documentation and communication, the entire GuideStar Eldercare clinical team strives to provide seamless ongoing neurological, medical, and behavioral healthcare with measurable impact.
Neurobehavioral Services for LTC
When you bring GuideStar Eldercare into your long-term care facility, we provide:
Medical (neurobehavioral and psychiatric) direct care for your patients
Comprehensive, validated mood and cognition assessment
Plan of treatment, including antipsychotic medication management and reduction of polypharmacy as possible
Follow-up and continuity of care
Targeted therapies and counseling
Compassionate support for families
An expert, interdisciplinary healthcare team that supports your team to advance the safety, functionality, dignity, and quality of life for your residents.
Neurobehavioral Conditions
GuideStar Eldercare brings you on-site clinical expertise. We offer diagnosis, treatment, and support for your patients with neurobehavioral and neuropsychiatric conditions including:
Dementias
Alzheimer's disease
Parkinson's disease/movement disorders
Huntington's disease
Traumatic brain injuries
Long-term mental illness
Cerebrovascular accidents
Memory loss and confusion
Depression and anxiety
Schizophrenia/psychosis
Depressive disorders/bipolar
Hallucinations/delusions
Elopement
Medication problems or side effects
Poor appetite or weight loss
Concerns about current living situations
Falls and mobility issues
Changes in mental status
Multiple chronic illnesses