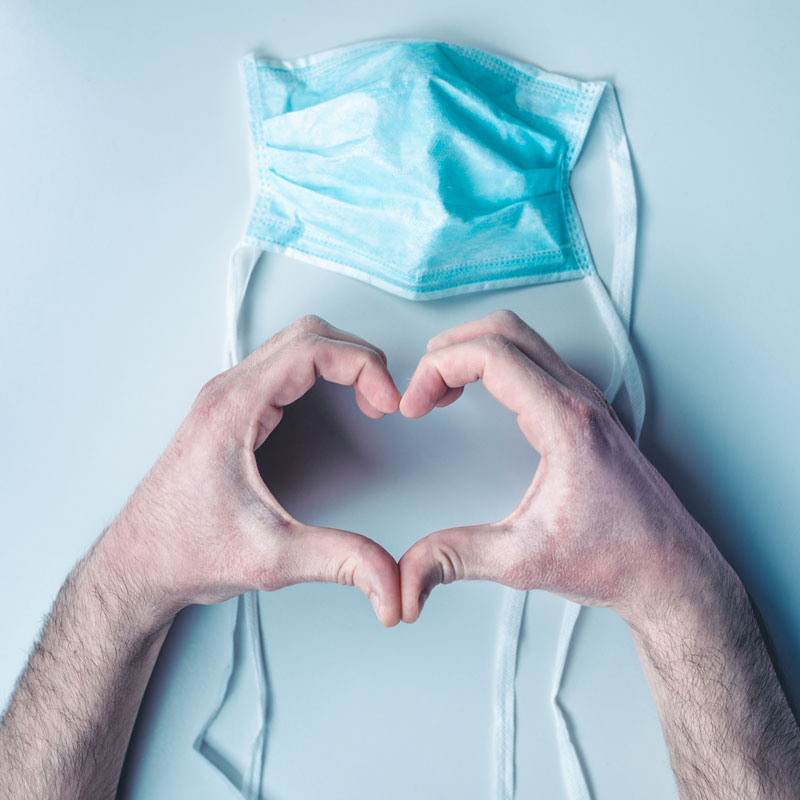 We're ready to help you navigate new challenges
We at Guidestar Eldercare are heartsick at the devastation our nation is experiencing. For us, seeing the isolation and stress that long-term care residents are experiencing as their buildings are locked-down, activities are curtailed, social contacts are eliminated and living environments are restricted is deeply saddening.

The entire Guidestar Eldercare team is ready to help you navigate new challenges. Contact us today. We're ready to assist.
Guidestar Eldercare has developed and implemented initiatives in response to the challenges presented by the COVID-19 pandemic. We have adapted both our on-site and remote clinical services to cover the range of new requirements necessary to fulfill our mission under these tragic circumstances. Special clinical protocols have been fully implemented to support our patients and their families. Additional support protocols are uniformly available to our client facilities.
Our commitment to our mission and our unique clinical structure — inclusive of Neurology, Medicine, Geriatrics, Psychiatry and Psychology — allows us to strongly support our whole community of care. We strive to measure up to this once-in-a-lifetime trial. We will be with you throughout this national crisis.
TeleMedicine
The COVID-19 pandemic has presented health care providers with numerous challenges. The biggest challenge is how to provide the vital care necessary to our shared residents while limiting or eliminating our physical presence in the skilled nursing facility.
Guidestar Eldercare's innovative care services are now available through in-person on-site visits, remote telemedicine visits, or a customizable hybrid version that combines both in-person visits and telemedicine visits.
Family Support
During this unprecedented health crisis, residents are experiencing lock-downs in facilities, social isolation, and restricted access to their loved ones. This is not only distressing to residents, but also to their families. Guidestar Eldercare welcomes the opportunity to help support families of our shared residents during these difficult times. Our behavioral health professionals can help families cope with the difficult challenges they face by taking time for discussion and to provide much needed support.
Facility Support
The caregivers who work at long-term care facilities are the front-line workers helping to combat the COVID-19 pandemic. They are often over-worked and understaffed. They are helping residents cope in their loved one's absence due to lock-downs and social distancing. They are the true heroes during this crisis. But who is there to help the heroes when they are having a hard time coping with these unprecedented times?
Guidestar Eldercare can help front-line long-term care staff by offering group support to our contracted facilities. Our behavioral health professionals are here to help facility caregivers talk through their emotions, come up with positive outlets for frustration management, and be a much-needed support system.