"Dangerous Antipsychotics" Still Prevalent in Nursing Homes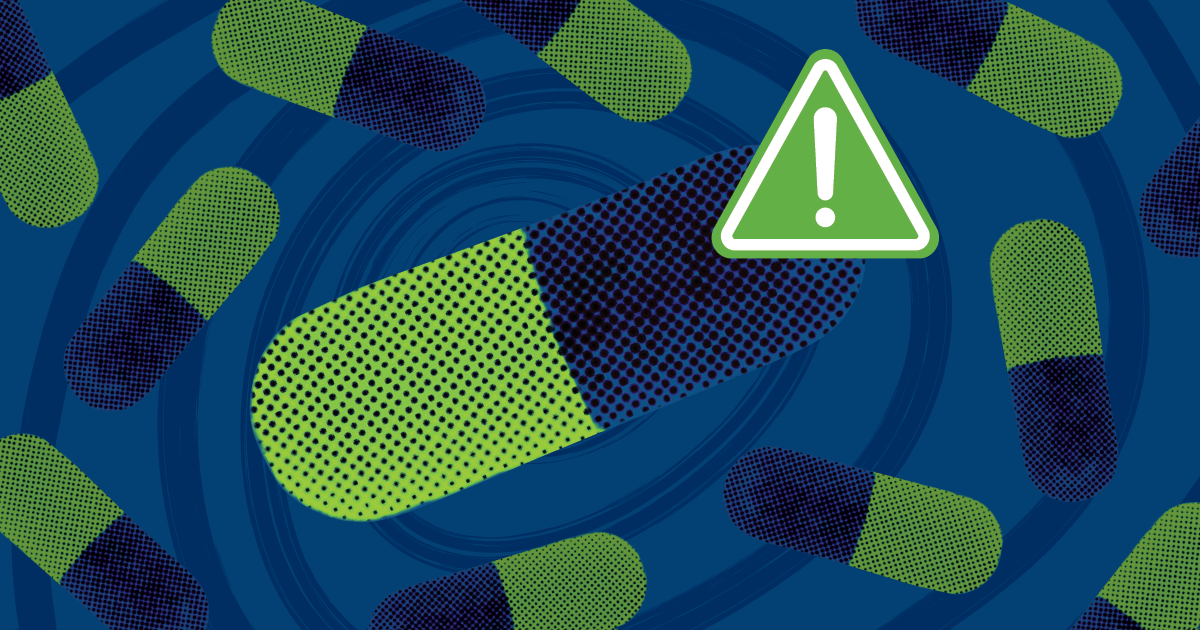 More than 250,000 U.S. nursing home residents receive "dangerous antipsychotics" each week, and "in most cases, these drugs are administered without clinical justification," concludes a new report from the Long Term Care Community Coalition, "A Decade of Drugging".
In fact, the industry has made poor progress on antipsychotic drug reduction since the launch of the CMS National Partnership to Improve Dementia Care in 2012, says the report. "These potent drugs continue to flood nursing homes, inflicting immeasurable harm on residents and burdening the nation's long-term care system." Common prescriptions include Haldol, Abilify, and their generic equivalents. The Coalition provides an antipsychotic drug list, along with side effects and warnings on its website.
Chemical restraints
Use of antipsychotic drugs when they are not clinically warranted can lead to "serious physical and psychological health effects, including heart attacks, tremors, strokes, and death," notes the report. Some nursing homes may be using antipsychotics because of staffing challenges, "using potent drugs to ensure submission of residents in their care," says the report. (See Challenges to Reducing Antipsychotic Use in Nursing Homes for more insights.)
Chemical restraint violates the 1987 Nursing Home Reform Law, which prohibits use of drugs to control or sedate residents "for the convenience of staff". The Law grants residents the right to freedom from chemical restraints, the right to informed consent, and the right to refuse a medication.
Limited enforcement
Limited enforcement is exacerbating dangerous practices, say the authors. For example, the Coalition's three-year review of citations for F758, Free From Unnecessary Psychotropic Drugs/PRN Use, which covers antipsychotics and other psychoactive drugs, revealed only 8.1 citations for every 1,000 residents receiving antipsychotics. Surveyors categorized only about half a percent of these as resulting in harm or immediate jeopardy—1 in 200. In other words, nursing homes are not sufficiently being held accountable and there are few consequences for violations, conclude the authors.
Risk-adjusted rate is deceiving
CMS uses a risk-adjusted methodology for reporting the rate of antipsychotic usage. The risk-adjusted rate excludes residents with a diagnosis of schizophrenia and several other diagnoses. Since the onset of the Partnership in 2012, the risk-adjusted rate has fallen from 23.9% of residents receiving antipsychotic drug to 14.5%. That apparent progress is deceiving, notes the report, because the system has simply been gamed; schizophrenia diagnoses have increased by 70%. The New York Times reported in 2021 that 1 in 9 nursing home residents has a diagnosis of schizophrenia, whereas the rate in the general population is 1 in 150. (See Antipsychotic Drugs Overused in Nursing Homes for details). The reporters claim, "The government and the industry are obscuring the true rate of antipsychotic drug use on vulnerable residents."
In its report, the Coalition likewise observes that "the increase in schizophrenia diagnoses is widening the gap between risk-adjusted and non-risk-adjusted antipsychotic drugging data." They advocate for use of non-risk-adjusted figures for a more accurate picture of antipsychotic drug use in nursing homes. CMS issued new guidance on "situations where practitioners or facilities may have inaccurately diagnosed/coded a resident with schizophrenia" in its June 29, 2022 guidance.
In another standards workaround, the industry has seen a rise in use of anticonvulsant medications. "Unfortunately, researchers have found that many providers merely substituted antipsychotics with other dangerous medications, including anticonvulsants, anxiolytic drugs (anti-anxiety medications), and sedative-hypnotic drugs," says the report. By substituting one class of drugs for another, the industry has made no meaningful inroads to the overall pattern of inappropriate psychotropic drug usage. Anti-convulsant drugs, they point out, also carry the risk of life-threatening adverse reactions.
Antipsychotic usage – findings
More findings from the report:
1 in 3 residents has a diagnosis of schizophrenia "without evidence of the diagnosis in their Medicare claims history."
"Since the start of the Partnership, the share of residents receiving antipsychotics but excluded by the risk-adjusted metric has nearly tripled, largely due to increases in false schizophrenia diagnoses."
Demographic disparities exist; both Blacks and low-income residents are "disproportionately impacted by the policy failures."
The quarterly MDS may be underestimating the number of nursing home residents receiving antipsychotics, because it only covers antipsychotics administered in a 7-day period.
80% of nursing home residents receive psychotropic drugs—a figure that is essentially unchanged over the past decade. ("Psychotropic drugs refer to any drug that affects the mind and is a broad term for a range of drugs including antipsychotics, antidepressants, anti-anxiety medications, and stimulants," explains the report.)
Recommendations & solutions
The Coalition recommends that CMS address the low citation rate and identify fraudulent diagnoses; that surveyors presume inappropriate antipsychotic use is a matter of harm or immediate jeopardy; that "every inappropriate use of a psychotropic drug deficiency (F757 or F758) should be paired with a chemical restraint deficiency (F603 or F604) and cited as abuse"; and that surveyors review adequate and competent staffing in relation to psychotropic drug use.
They advocate for direct evaluation of residents by prescribers; for written, informed consent; and for increased survey frequency. They recommend stronger steps to educate and engage residents and families as partners in care.
Antipsychotic stewardship
Inappropriate use of antipsychotics is a problem that can and must be solved for the safety and dignity of our vulnerable elders who suffer from advanced dementia. The multi-disciplinary teams at GuideStar Eldercare have been leading the industry with a pioneering model for antipsychotic stewardship. We have already achieved significant antipsychotic drug reduction in nursing homes.
Together, we can ease suffering and improve our residents' quality of life. We can achieve better clinical outcomes. Learn more about antipsychotic drug reduction in the recent blog post, Reducing Antipsychotic Use in Nursing Homes: A Paradigm Shift.