Geropsychologists are in Demand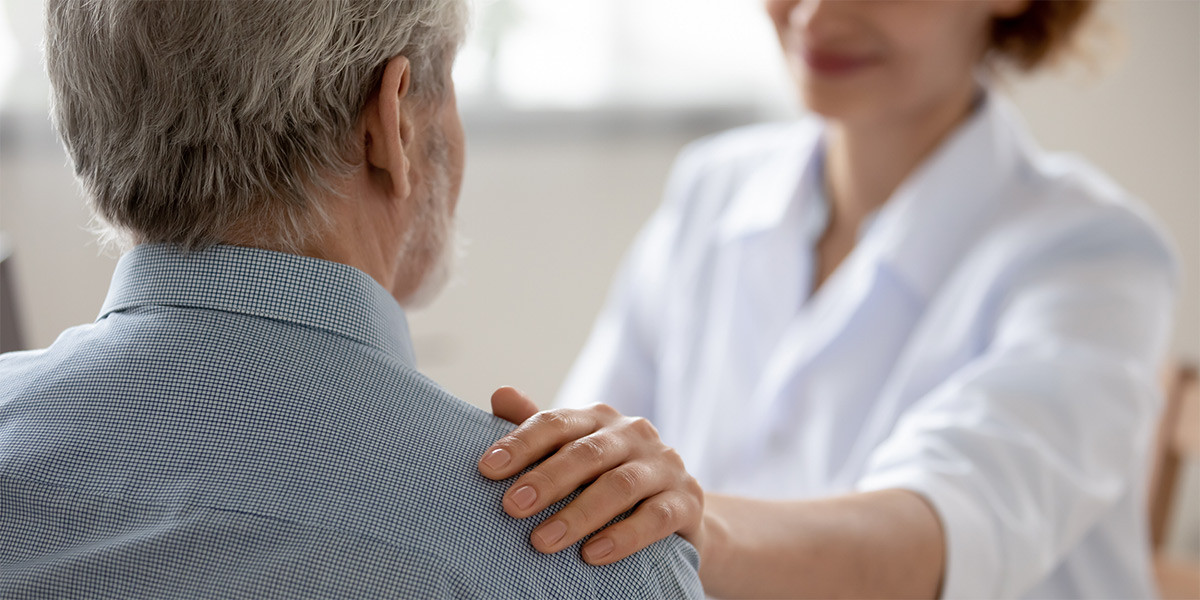 Just more than a decade old, a career track in clinical geropsychology is appealing choice for psychologists. In the June, 2021 issue of Monitor on Psychology, Charlotte Huff describes the specialty as having "iron-clad job security," because there aren't nearly enough of these specialists to keep pace with the graying of America.
As of 2019, there were only about 660 geropsychologists, and by 2030, we'll need an estimated 5,790 more in order to meet the needs of older adults, reports Karen Stamm, PhD and colleagues. There will never be enough. However, Huff advocates for specialized training to better equip psychologists to serve older adults. In fact, about one-third of practicing psychologists say they see older patients now. Stamm and colleagues note that older psychologists tend to be more comfortable treating older patients. However, many are nearing retirement.
What is geropsychology?
The American Psychological Association (APA) defines the specialty: "Geropsychology is a specialty in professional psychology that applies the knowledge and methods of psychology to understanding and helping older persons and their families to maintain well-being, overcome problems and achieve maximum potential during later life. Geropsychology appreciates the wide diversity among older adults, the complex ethical issues that can arise in geriatric practice and the importance of interdisciplinary models of care."
Psychologists who specialize in treating older individuals develop expertise in topics such as adult development and aging, assessment, geropsychological interventions, aging services, prevention and health promotion, and models and methods of interdisciplinary collaboration, according to the APA.
Problems geropsychologists address
Common problems geropsychologists address, according to the APA, are:
Mental disorders such as depression and anxiety

Dementia and related behavioral/lifestyle

difficulties

Changes in decision making or everyday living abilities

Coping with and managing chronic illness

b

ehavioral health concerns such as insomnia, pain

Grief and loss

Family caregiving strains
Geropsychologists in the nursing home
Psychologists working on multidisciplinary care teams at GuideStar Eldercare are actively involved in comprehensive neurobehavioral assessment, accurate diagnosis, helping to ease suffering from dementia, and supporting families of nursing home patients. (Read more about Why You Need a Psychologist on Your Dementia Care Team.)
Huff also points out that COVID has inflicted "acute mental trauma" for those living in long-term care facilities. While ageism unfortunately often influences how people view older Americans, Huff points to research indicating that older adults may have experienced less stress related to the pandemic, and that the coping skills of older adults may be stronger due to life experience. (For more information about ageism, see the APA Resolution on Ageism.)
Brian Carpenter, PhD, was cited in the article explaining that older patients tend to be very appreciative and offer amazing stories. They show up with diverse experiences, broad perspectives, and accumulated wisdom. Some professionals are drawn to a specialty in gerontology because of the impact of an older person in their own lives.
Careers in geropsychology
Many report geropsychology as an extremely rewarding career path. GuideStar psychologists who specialize in caring for older adults can make a tangible impact on quality of living and enjoy serving on a holistic team in a person-centered care model. They serve as the experts in diagnosis, setting the stage for successful treatment of neuropsychiatric conditions. They are the go-to experts for training dementia care staff, solving behavioral problems, and easing suffering for families, too.
Interested in a psychology career or post-doc training at GuideStar Eldercare? Our psychologists are here to chat with you about opportunities. Visit our
Careers page
, or reach out to our
Careers team
to start a conversation.