LTC: The Value of Integrated Behavioral Health Services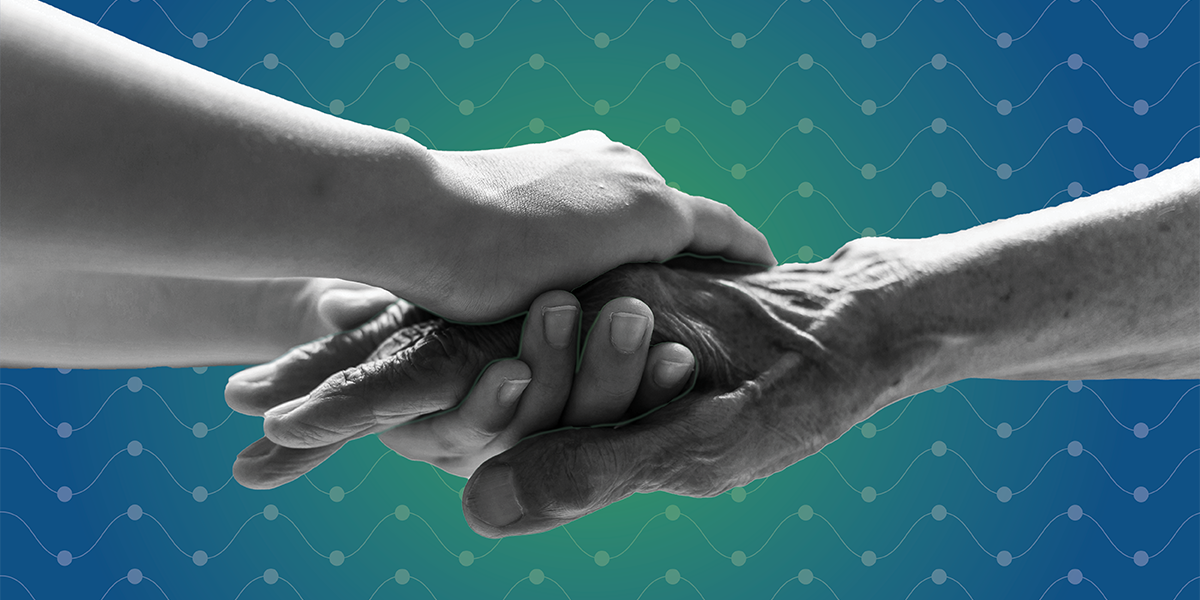 Integrating behavioral health services into long-term care benefits residents and improves outcomes. That's the argument of Evan Plys, PhD and colleagues, publishing in JAMDA (July 2022). Examining behavioral health as a component of care in skilled nursing facilities (SNFs), long-term nursing home stays, primary care, and other environments, they make the case for integrated behavioral health in a wide array of healthcare settings.
Evidence-based behavioral care
It's evidence-based. For residents of SNFs, the authors point to prevalent behavioral concerns, such as depression, anxiety, chronic pain, insomnia, delirium, fear of falling, and serious illness or end-of-life concerns.
Depression, for example, affects 28-43% of SNF patients and typically doesn't end upon discharge to home or another care environment. 70% of patients who leave a SNF report still experiencing depression two months later. In fact, continuing depression increases the likelihood of transfer to a longer-term care environment. Evidence-based behavioral interventions include cognitive behavioral therapy, problem-solving therapy, and mindfulness-based stress reduction, they point out.
The same is true for anxiety, which is reported for 13-43% of patients during a SNF stay and 24% of patients a year after SNF discharge.
Delirium is present in 3-13% of SNF patients, they explain. It can benefit from "multicomponent nonpharmacologic intervention"—staff education, environmental changes, and behavioral modifications, for example.
Behavioral health assessments lacking
All of these behavioral health needs impact patient outcomes, the authors stress—from holding back functional improvements to triggering rehospitalization—whereas targeted behavioral health interventions can make a positive impact.
Yet fewer than 5% of new nursing home admissions "were evaluated for or received behavioral intervention by a licensed behavioral health clinician, such as a psychologist, clinical social worker, or master's-level counselor," as indicated by MDS data. This finding applies to both short-term and long-term nursing home stays, they add.
Helping nursing home staff, too
Integrated behavioral health services, such as having a geropsychologist on your nursing home care team and providing behavioral training and support for your dementia care staff, can prevent or improve behavioral health concerns among staff, say the authors. This integration contributes to a positive work culture and reduces staff stress and burnout.
Behavioral concerns among patients with dementia are a "resource-consuming problem," say the authors—one where a psychologist can "take a lead role in staff trainings and consultation for managing difficult behaviors." However, training alone is not the solution, they point out. It's optimized with ongoing support and oversight of behavioral and psychosocial interventions, delivered by qualified professionals.
Because of their training, behavioral health professionals serving on interdisciplinary teams are often very effective advocates for person-centered care, the authors add. Their support can extend to family as well.
A model for LTC
Across a variety of healthcare settings, the authors recommend an integrated care approach and perhaps the formation of a designated integrated behavioral health service in the Medicare Patient Driven Payment Model. "When implemented in real-world settings, data support the cost-effectiveness of behavioral health integration," they conclude.
They propose a model called Stepped-Care for SNFs. Occurring on five levels, the model begins with 1) staff education and support, moving through 2) specialized assessment, care planning, and consultation; 3) self-guided group interventions for residents and families; 4) non-pharmacological interventions and brief dyadic intervention; on to 5) specialty referral and medication consultation for residents with complex behavioral health concerns.
This is a significant departure from the reality in nursing home care, where foundational steps may be difficult to achieve without behavioral health expertise, and antipsychotic drugs are overused, according to recent reports. Bringing qualified behavioral and neuropsychiatric care consultation into your nursing home care team can help with accurate diagnosis, patient-centered care, reduction in polypharmacy, and better living for your patients with behavioral concerns and/or dementia. It can advance the well-being of your staff, too.