The Behavioral Health Challenge for Long-Term Care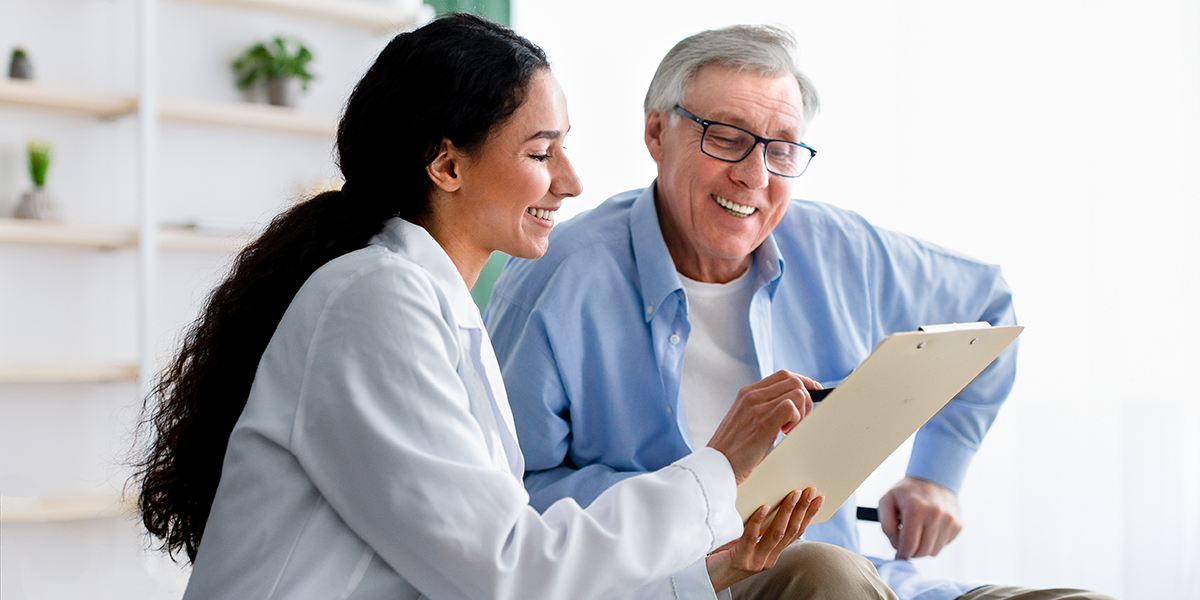 Nursing homes are looking to expand their behavioral health services, reports Amy Stulick in Skilled Nursing News, and CMS plans "to focus on behavioral health services through reform initiatives and, most recently, updates to rules of participation for nursing homes."
Diagnosis drives treatment
All of this points to a starting focus on accurate diagnosis. Diagnosing and treating depression, for example, can be linked to improved outcomes and higher reimbursements for skilled nursing facilities. "Identifying patients who suffer from depression can trigger appropriate person-centered treatment," explains the blog, Accurate Neuropsychiatric Diagnosis is Core to Reimbursement.
It's vital to understand what's going on with a patient in order to provide effective treatment and reduce suffering. This can encompass cognitive assessment and mental health evaluation, tasks best completed by a qualified psychologist or licensed mental health practitioner with expertise in geropsychology.
CMS focuses on behavioral health
CMS is aiming to improve quality of life for nursing home patients and crack down on misdiagnosis, especially in conjunction with overuse of antipsychotic drugs, explains Stulick (Skilled Nursing News). Both CMS and the long-term care industry have been reaching for solutions to the overuse of antipsychotic drugs in nursing homes.
The White House released its policy fact sheet on improving quality of care in nursing homes in Feb. 2022 and said specifically, "CMS will launch a new effort to identify problematic diagnoses and refocus efforts to continue to bring down the inappropriate use of antipsychotic medications."
CMS is also looking to ensure needed behavioral health services are available to long-term care residents, says Stulick. She points to the growing concern about age-related anxiety and depression and explains that "mental and behavioral health conditions have increased."
"The need for behavioral health services spans the care continuum," says Stulick. Often, the required expertise is not available in a nursing home clinical team, she notes, and it's important to prevent or improve behavioral health concerns.
In her story about staffing changes needed, she highlights the behavioral health needs of older patients and the complexities of behavioral health needs in the presence of dementia. For example, Catholic Care Center in Kansas has begun assembling a clinical team that can address these needs. The CEO stated, "There was such a great need for acute senior behavioral health in this community."
Other LTC organizations are seeking to build out services as well, remarks Stulick, often adding psychologists to the clinical team. Implementing behavioral health services is challenging, though, due to staffing shortages and lack of behavioral health training for existing staff. "Nursing homes need to be well versed in this area as well as more traditional areas of post-acute and long-term care," according to the Catholic Care Center CEO.
How to build behavioral health services
Bringing in qualified staff and creating an effective clinical model is no simple endeavor. To stay ahead of CMS guidance and improve outcomes for patients, it can make sense to outsource behavioral health services to a qualified partner. GuideStar Eldercare has been a pioneer in holistic behavioral health services for nursing home patients since its inception.
In the GuideStar model, clinical psychologists and licensed clinical social workers work hand-in-hand with nurse practitioners and experts in psychiatry and neurology to ensure accurate diagnoses, evidence-based treatments, and better outcomes for your patients. The GuideStar team follows rigorous care models and clinical protocols that improve CMS compliance.
If you would like to explore how our interdisciplinary teams can complement your own staff to uplift your residents' quality of life, reach out and tell us more about your needs. Our mission is to enhance the quality of life for our shared patients by easing their suffering while actively promoting their safety, functionality, and dignity.