Normal Pressure Hydrocephalus & Dementia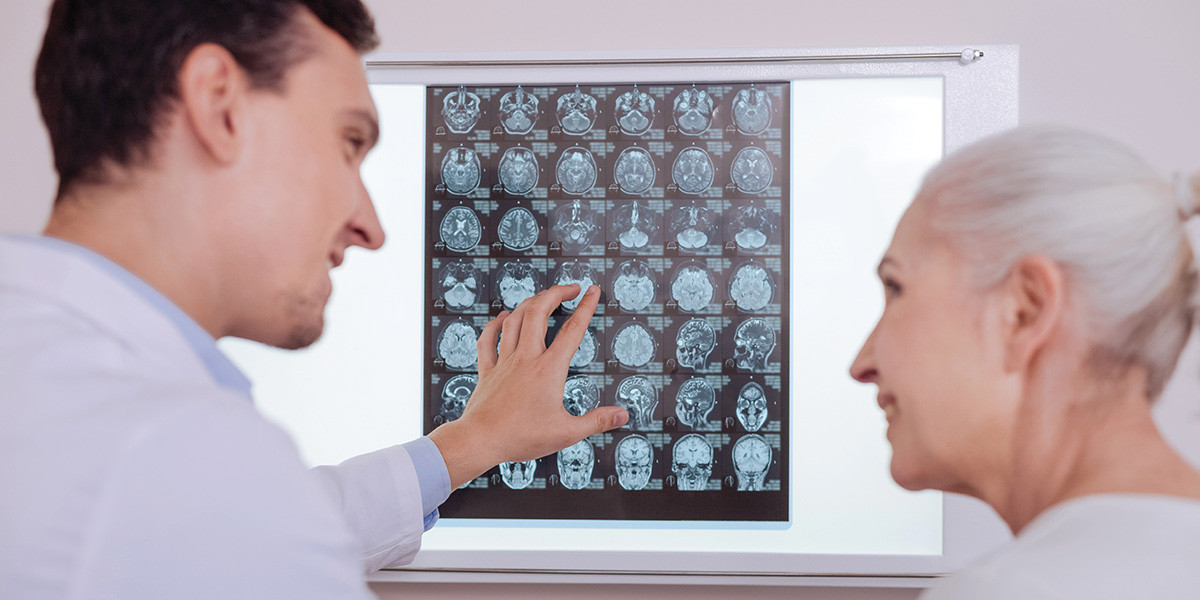 We think of dementia diagnoses as irreversible, but there is an important exception. Normal Pressure Hydrocephalus (NPH) is one of the few treatable—and often curable—dementias.
Pressure on the brain: What is NPH?
The National Institutes of Health (NIH) describe normal pressure hydrocephalus as "an abnormal buildup of cerebrospinal fluid (CSF) in the brain's ventricles, or cavities. It occurs if the normal flow of CSF throughout the brain and spinal cord is blocked in some way. This causes the ventricles to enlarge, putting pressure on the brain."
While NPH can occur at any age, it is more common among the elderly, according to NIH. There are some events that can trigger NPH, such as subarachnoid hemorrhage, head trauma, infection, tumor, or complications of surgery. However, in many cases, a cause cannot be pinpointed.
NPH and dementia symptoms
Mental impairment is one of the hallmark symptoms of NPH, along with impaired bladder control and difficulty walking. "The person also may have a general slowing of movements or may complain that his or her feet feel 'stuck,'" says NIH.
Dementia symptoms may include "loss of interest in daily activities, forgetfulness, difficulty completing routine tasks, and short-term memory loss," explains the Alzheimer's Association. Patients may also experience slowed thinking, reduced concentration, and difficulty making decisions.
Misdiagnosis common
Because symptoms can mimic other conditions, "many cases go unrecognized and are never properly treated," according to NIH. Steven Posar, MD, CEO and Chief Medical Officer of GuideStar Eldercare explains that fewer than 20% of these cases are properly diagnosed. "They are typically misdiagnosed as Alzheimer's or Parkinson's," he says.
Brain imaging, clinical examination, and "examination by a neurologist with extensive experience evaluating brain disorders that affect movement, thinking skills and physical functions" are crucial components of reaching an accurate diagnosis, says the Alzheimer's Association.
NPH treatment
A common treatment for NPH is ventricular shunting to relieve the pressure. Not every patient is a candidate for surgery, and not every case is the same. However, "early diagnosis and proper treatment have a positive impact on prognosis," according to NIH. "In the best of circumstances, chances of improvement are 80%," says the Alzheimer's Association.
Crucial neurology expertise
Since launching consultative bedside neurology as a third clinical service arm to its on-site clinical care for long-term care facilities in July 2022, the GuideStar Eldercare has already corrected the diagnoses of five patients with NPH.
The neurology service engages the skills of specially trained Nurse Practitioners, who perform neurologic screening for residents. This is followed by interdisciplinary consultation with Olaniyi Osuntokun, MD, Corporate Medical Director, who is board-certified in both neurology and psychiatry, and Dr. Posar, to plan a course of care. The new service advances the ability of clinical teams to identify key neurological diagnoses such as NPH that provide keys to effective, individualized care plans.
Learn more about how bedside neurology services can improve outcomes for your long-term care residents. Contact us today.