Dementia Care Model Achieves 68% Reduction in Use of Antipsychotics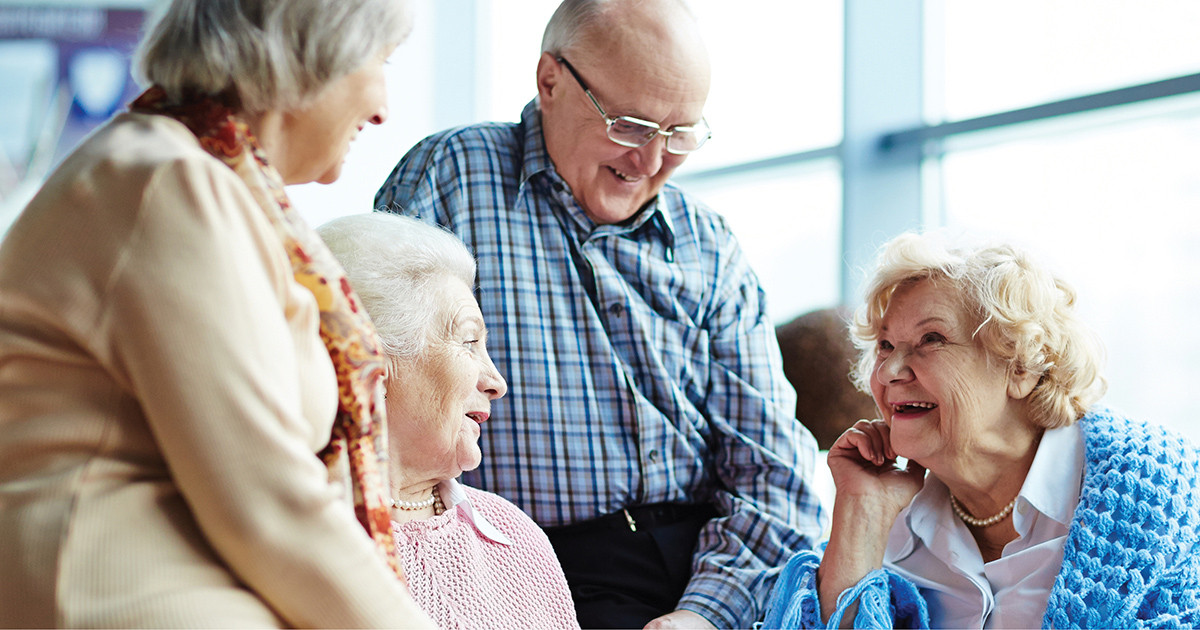 Crown Point, IN, September, 25, 2023 - Research demonstrates that an antipsychotic stewardship care model piloted in three Indiana skilled nursing facilities has reduced use of antipsychotics by 68%, as reported in a newly published paper in JAMDA (Sept. 25, 2023), Antipsychotic Drug Reduction Through the Implementation of a Neurologically Oriented, Interdisciplinary Psycho-Diagnostic and Antipsychotic Stewardship Program. GuideStar Eldercare Founder & CMO, Steven Posar, MD; Anita Reid, MSN, APN, FNP-BC, GNP-BC, Senior VP, Nurse Practitioner Services; and Daniel Heiser, PsyD., Senior VP, Behavioral Health collaborated with Jose Pinon and Janean Kinzie, affiliated with American Senior Communities to publish the research.
A neurology-forward approach
The paper's authors focus on neurology as the basis for psychiatric impairments in long-term care residents. They recognize the underlying neuropathology causing Behavioral and Psychological Symptoms of Dementia (BPSD). Through this new lens, they tested a holistic approach to diagnosis and treatment of dementia.
The clinical care protocol studied employed followed six steps, as defined in the GuideStar Long-Term Care Antipsychotic Stewardship™ model, widely regarded as a paradigm shift in dementia care.
The collaborative research in three facilities followed 49 patients from baseline to a six-month mark, tracking usage of antipsychotic medications through pharmacy records. The results demonstrated an overall reduction of antipsychotic use of 68% "with no noted harms nor clinical decline," reported the authors.
"Careful diagnostic review of neurologic, psychiatric, and psychologic clinical status, care coordination, supportive neuro-pharmacotherapy and frequent re-assessment will lead to the reduction of antipsychotics and psychotropics," concluded the authors.
About the Antipsychotic Stewardship protocol
The Antipsychotic Stewardship protocol begins with a neurologic, psychiatric, and psychological diagnostic and clinical status evaluation, followed by comprehensive pharmacological review, neurological pharmacotherapy, reassessment of psychiatric and clinical status, indicated psychiatric and psychologic treatment, and continued assessments. Earlier this year, the model was featured in presentations to the Ohio Health Care Association and the Society for Post-Acute and Long-Term Care Medicine.
A new era in dementia care
Since its inception, the clinical team of GuideStar Eldercare has been pioneering successful clinical care models that can improve resident outcomes and regulatory compliance in nursing homes throughout its service area, which includes Indiana, Kentucky, Michigan, Ohio, Tennessee, and Texas.
Commented Dr. Steven Posar, "Along with CMS and the entire long-term care industry, we recognize the urgency of protecting our vulnerable nursing home patients from the suffering and safety risks associated with antipsychotics. Together, we are innovating best practices for dementia care that deliver emerging science to the bedside in the here and now. We believe this evidence-based approach to treating symptoms of dementia in nursing home residents will usher in a new era in multidisciplinary, integrated, person-centered dementia care."
About GuideStar Eldercare
GuideStar Eldercare is the national leader in neurobehavioral eldercare, providing expert neuropsychiatric and dementia care services to nursing homes and memory care facilities. Its neurologically based model ensures proper diagnosis and treatment, which improves quality of life and clinical outcomes for patients with dementia, neurocognitive impairments, and/or psychiatric conditions. GuideStar Eldercare's mission is to enhance the quality of life for patients by easing their suffering while actively promoting their safety, functionality, and dignity. More info: guidestareldercare.com.