How Dementia Diagnosis Affects Quality of Life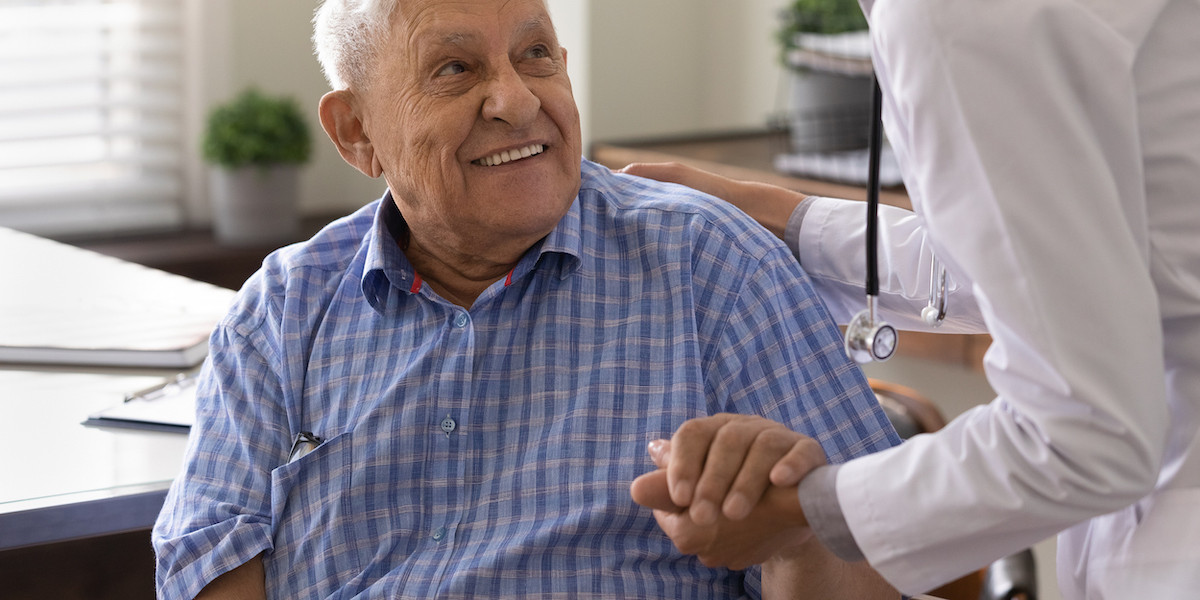 "Many primary care physicians lack the expertise to diagnose dementia accurately," according to the National Academies of Sciences, Engineering, and Medicine (NASEM, Reducing the Impact of Dementia in America: A Decadal Survey of the Behavioral and Social Sciences). From a national stakeholder survey, the group heard comments such as these:
"It was difficult at first because with each new doctor I had a different diagnosis."
"When she pressed her doctor for more definitive diagnosis [after 2 years], she was told by her doctor, 'Why bother, it won't change your treatment approach.'"
"…Dad was confined to a psychiatric ward for a week after frightening family members with a gun because of terrifying hallucinations … a neuropsychiatrist finally diagnosed Dad with Lewy body dementia."
Some patients in early stages of dementia complained of dismissive approaches to their symptoms and a lack of empathy in the diagnostic process. "Many physicians believe that receiving a dementia diagnosis is either inconsequential because there is no remedy or [a diagnosis is] actually harmful to patients," the publication notes.
In fact, the impacts of improper dementia diagnosis are significant, NASEM reports. Obtaining an accurate and timely dementia diagnosis is one of four key themes identified as "primary challenges for persons living with dementia". The other themes are: problems in obtaining needed supports and services; communication challenges with doctors and other healthcare professionals; and fear and loss.
Why dementia diagnosis is challenging
"Early and accurate diagnosis of dementia can be difficult. Most types of dementia develop slowly, but different types present different symptoms, and symptoms vary even among individuals experiencing the same type of dementia," reports NASEM. A physician also needs to sort out the relationship of symptoms to other conditions (see more about co-occurring diagnoses and Alzheimer's).
Assessing cognitive function in nursing homes is an essential first step towards accurate diagnosis. In addition, specialized neuropsychiatric assessment is important to overcome common challenges identified by NASEM:
"Evaluation covers multiple cognitive abilities." These include "episodic memory (ability to encode and recall a story and/or list of words), language or semantic memory (capacity for naming and fluency), executive function (such capacities as planning, focusing attention, and self-monitoring needed to direct one's own cognition), and perceptual speed and working memory (ability to hold and manipulate information in short-term memory stores)," explains NASEM.
"Cognitive loss occurs on a continuum." Functional ability and clinical consequences compound as dementia progresses. To evaluate changes over time, a clinician needs to understand an individual's baseline, taking into account personal, social, and cultural factors.
Dementia is "diagnosed primarily based on clinical symptoms." Tests such as brain scans and biomarkers can help a clinician assess neuropathology, says NASEM. They are most useful in more advanced stages of dementia and can inform differential dementia diagnosis, e.g., "distinguishing Alzheimer's disease from other dementias (e.g., frontotemporal degeneration, Lewy body dementia)." Biomarkers alone do not always correlate with clinical symptoms, notes NASEM.
Dementia diagnosis and person-centered care
At any stage of cognitive impairment or dementia, a valid diagnosis provides crucial information to patients and families. It can inform life decisions, lay groundwork for meaningful supports, and inform a person-centered course of care. Accurate diagnosis can guide the most beneficial clinical care regimen. Conversely, "Errors and delays in diagnosis carried significant risks," reports NASEM.
At GuideStar Eldercare, we are passionate about accurate dementia diagnosis. Diagnosis drives treatment. This is core to our mission to enhance the quality of life for our shared patients by easing their suffering while actively promoting their safety, functionality, and dignity.